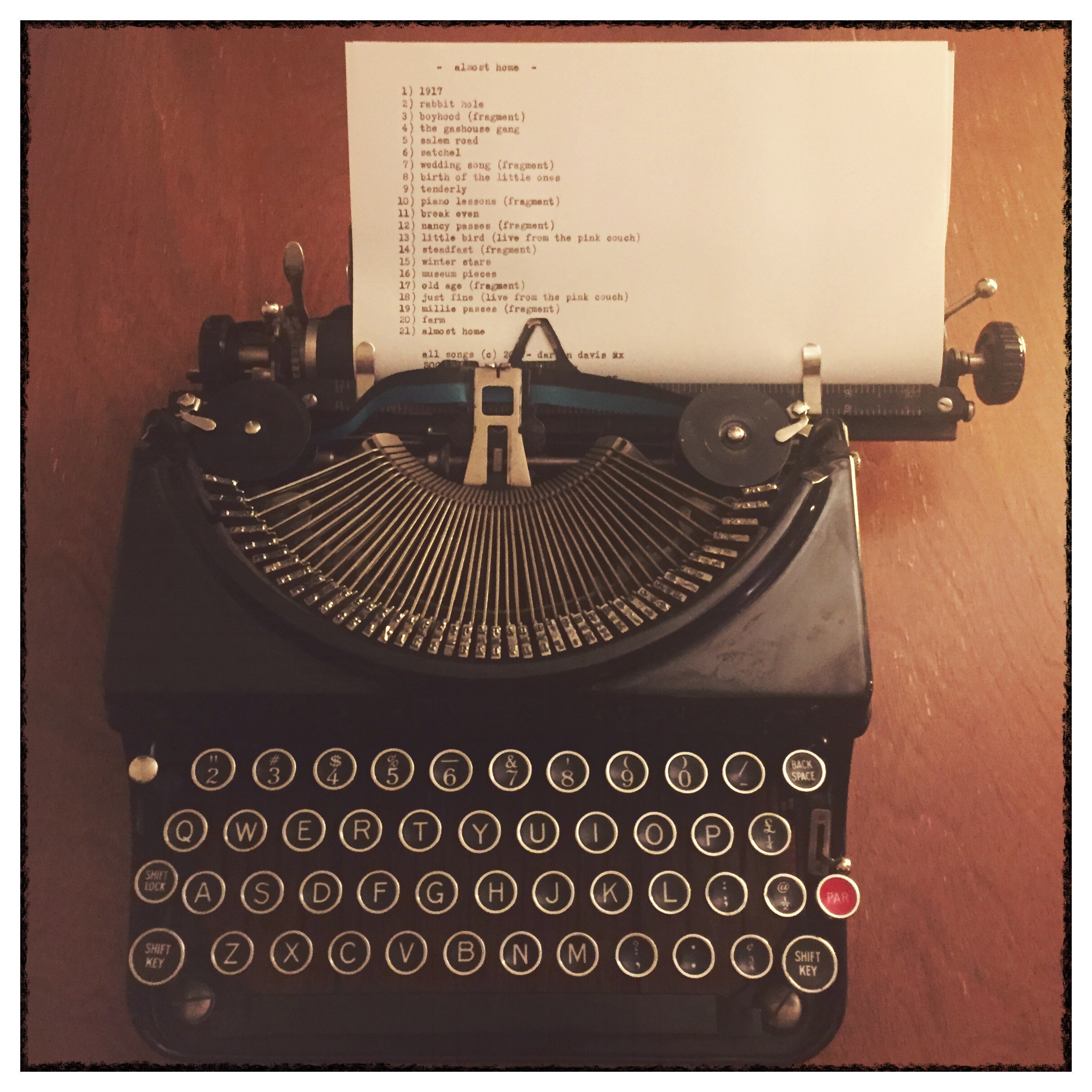 Hey folks!
Just putting the finishing touches on the album art for 'Almost Home.'
This has been such a long, crazy journey. 
I figured- what better and more logical way to complete it than to buy a 1930's typewriter,
fix it up, and use it for all the album liner notes?
I knew you'd get it.
Thanks so much for your patience with this project, friends.
Especially to those magical supporters who helped crowd-fund 'Almost Home,' a long time ago.
I'll keep you posted, but the album should be ready to go in the next week...
(Good Lord, that feels crazy to say...)