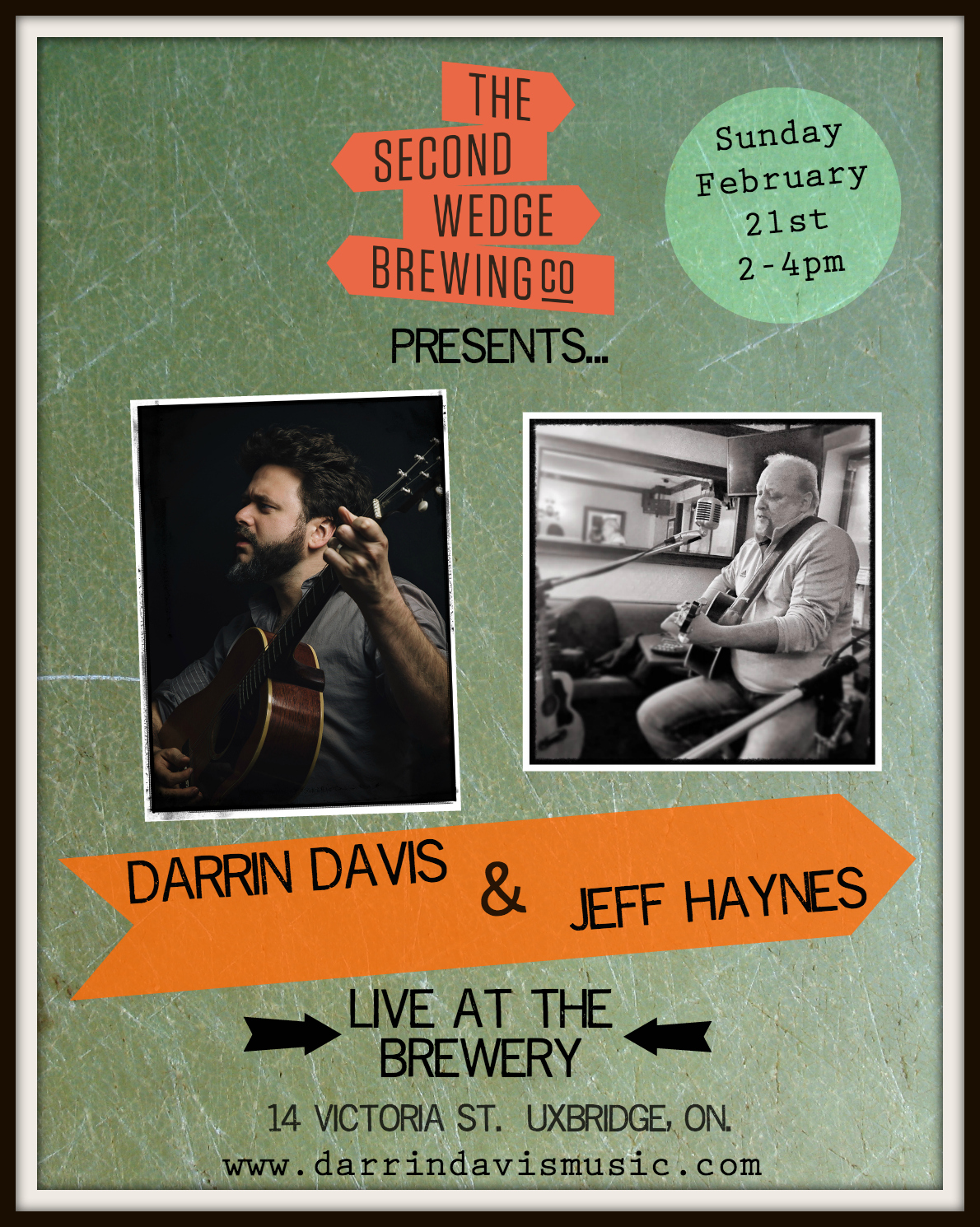 Sunday February 21st is going to be a wonderful one.
Jeff and I are the debut performers at Uxbridge's grand spanking new brewery, the awesome Second Wedge Brewing Co.
We'll be playing our eclectic blend of erotic, electronic Moroccan trance music and 16th century Germanic court minstrel music, from 2-4pm.
Then I'll be hop, skipping and jumping a couple hundred metres east, to host my weekly Sunday night Open Mic, at Colonel McGrady's pub.
The #SongPrompt theme is: Gone But Not Forgotten- Late Great Songwriters.
Hope to see you, pal!
-Dare