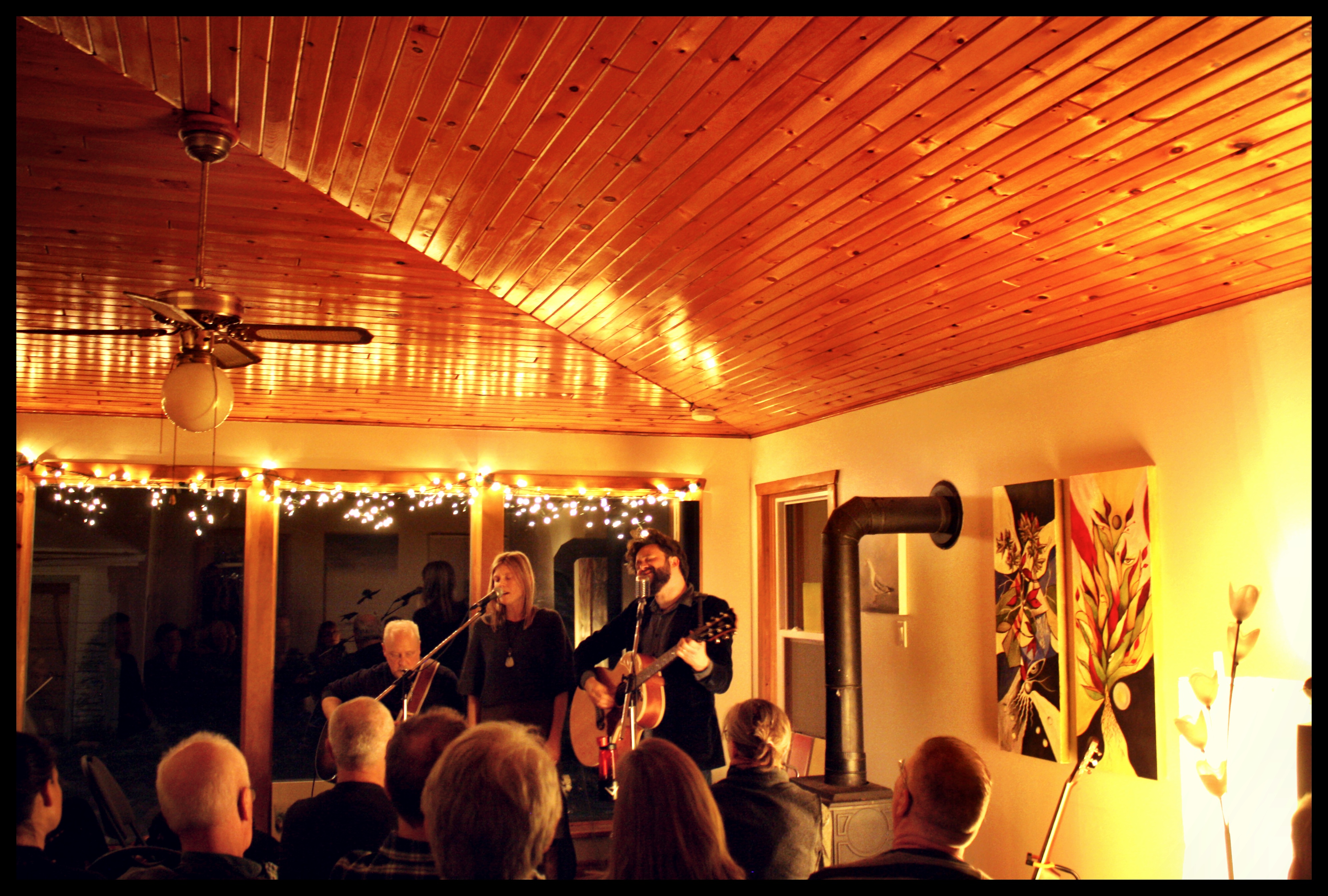 It was a real pleasure to launch my new album, "Almost Home" to a packed house of amazing folks last weekend, in the town where the album was recorded and mixed- lovely Uxbridge Ontario.
Special thanks to Jeff Gunn for opening the night with a stunning solo set of instrumental pieces from his upcoming album. 
It was great to get to perform with my buddy Jeff Haynes again, and there were more than a few magic moments singing once more with my beautiful wife Amy. Since the birth of our little Sadie, chances to perform together have been few and far between. I sure do cherish the times we do get to make harmonies in front of awesomely attentive listeners. 
Thanks also to the sweet and talented Dawna Huizenga for joining me in a very special debut duet of 'Winter Stars.'
And a huge shot of gratitude to our gracious and grand host, Tamara Williamson, for setting up such a perfect environment for these very personal songs to come alive.
This album has been a multi-year heart-project for me. The idea came to me the day my grandfather passed away- to write, home-record, produce and mix an album about his life, from start to finish.
It was a much larger project than I imagined- and I had boatloads of learning to do before I was ready to release it.
But now it is complete, and I feel a unique sense of freedom and wonder at what the next project will be...