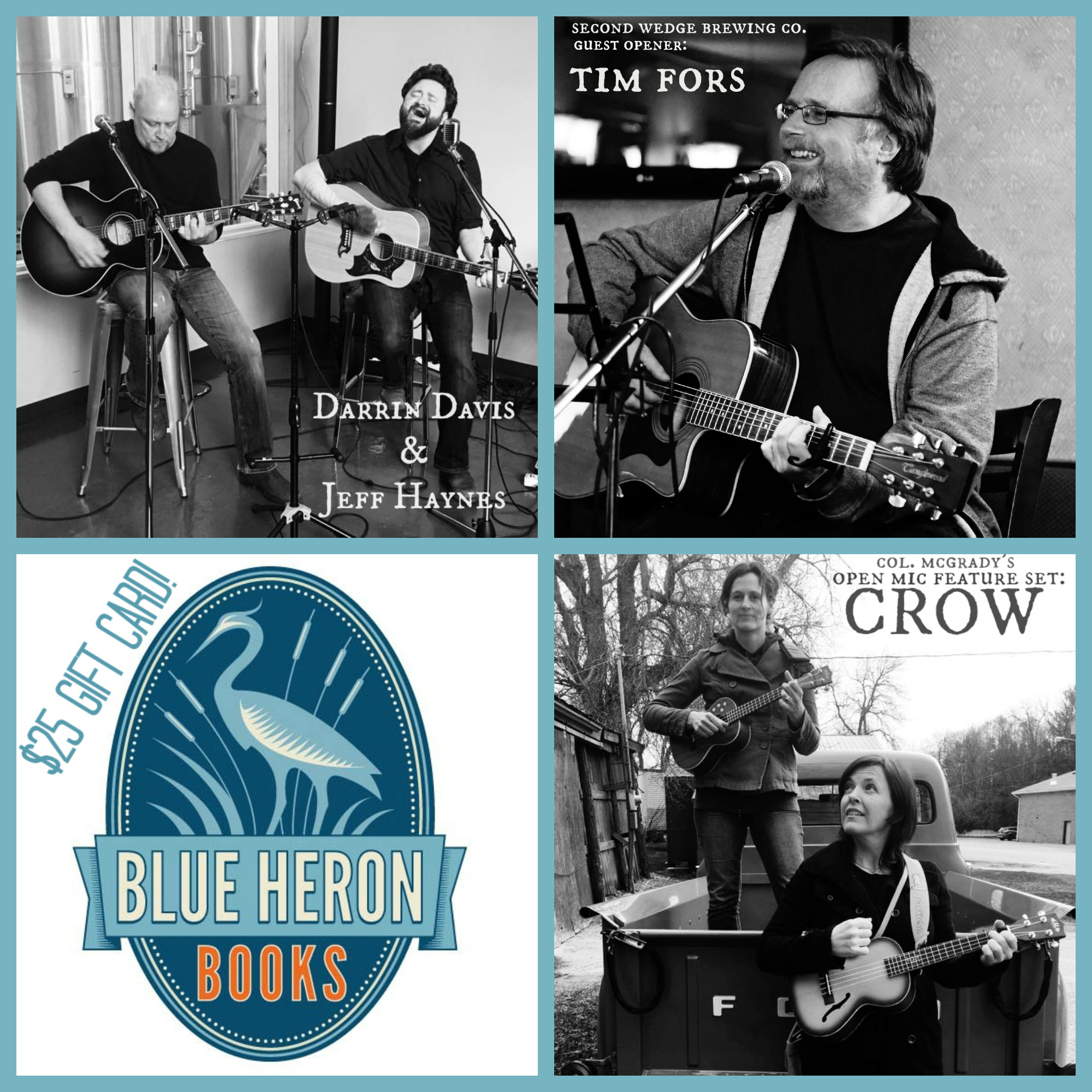 This Sunday, June 26th, is another #perfectsunday #doubleshot!
This is going to be the best one yet! So many exciting things...
First off, I'll be playing 2 sets with my co-conspirator Jeff Haynes at everyone's favourite craft brewery, the Second Wedge Brewing Co. in Uxbridge.
2-4pm. We're thrilled to have the honey-voiced Tim Fors as our special guest opening act.
Then we head over to Col. McGrady's Pub, just up the street, for my weekly Sunday night Open Mic. 
Sign up is at 5:30pm. We'll be starting the night off with a special FEATURE SET by Uxbridge's own super-uke duo of mass destruction, 
CROW!
The #songprompt theme of the night is: Story Songs.
Play a song along the theme, and earn a ticket for the draw Sunday night, which will be for a $25 Gift Card to 
Canada's best bookstore- Blue Heron Books! Play a story, win a story. Excellent.
Hope to see y'all at both!